LEARN MORE ABOUT
OUR ADVANTAGE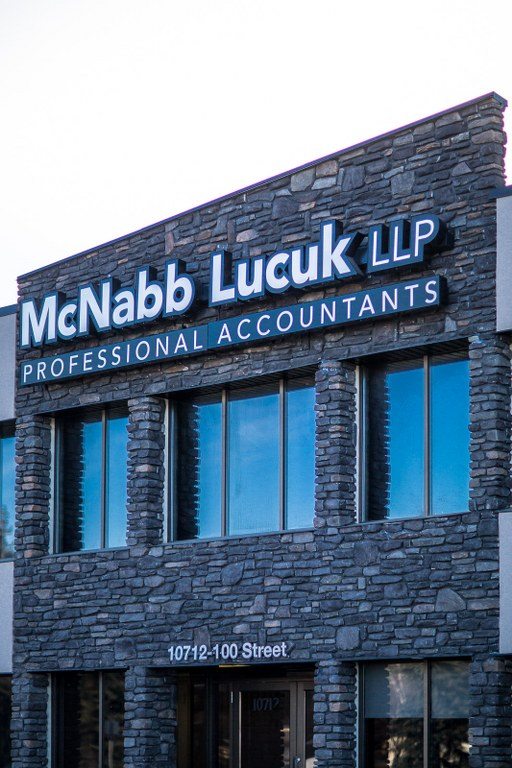 Running your business efficiently involves keeping your records and books accurate and up-to-date. However, bookkeeping is a rigorous and time-consuming process. To save yourself the stress and avoid costly mistakes, it is advisable to outsource to a reputable company that provides bookkeeping in Grande Prairie. At McNabb & Lucuk LLP, we pride ourselves in providing premier bookkeeping services to business in Grande Prairie and the entire Alberta area. Our services are detailed, transparent, and highly professional.
What Is Bookkeeping?
Bookkeeping involves the day-to-day recording and organizing of financial transactions for a company, non-profit organization, and other types of businesses. It is a fundamental part of the process of accounting in business. The commonest financial transactions that are involved in bookkeeping include purchases, sales, receipts, payments, and invoices. Accuracy in bookkeeping is vital because the information on the books are used in making key operating, investing, and financing decisions.
What Is The Difference Between A Bookkeeper And An Accountant?
The major difference between a bookkeeper and an accountant is that while the bookkeeper is saddled with the responsibility of recording daily transactions in a consistent way, the accountant has the high-level responsibility of using the financial information compiled by the bookkeeper to produce financial models and other important information for the business. The bookkeeper will focus on recording ongoing financial transactions while the accountant will analyse the transaction information, reports on them, and give financial advice that can help grow a business. Also, while accountants handle taxation and business advisory, bookkeepers don't.
Why Should You Outsource Your Bookkeeping?
There are so many small business owners that handle their bookkeeping or delegate it to regular employees. While this may seem like a smart move, it is not often the best solution. Outsourcing is often a better option and here are some reasons you should do that instead:
It frees up valuable time for you to focus on making important business decisions
It helps you to maintain a focused workforce as no one has to bother about bookkeeping
It can help you save since you won't hire a full-time bookkeeper
You will have experts handling your bookkeeping
Your bookkeeping will be done with the best systems and software
Your financial records will enjoy absolute privacy
You can scale your business without hiring bookkeepers to keep up to the needs
You will get financial records that are tax and audit ready.
How Can The Bookkeeper Help Me Grow My Business?
If you have followed diligently, you will understand the need for a bookkeeper. If you are wondering how the bookkeeper can help you grow your business, these are the major ways:
The bookkeeper help you keep your accounts in order
The bookkeeper's record can help you reduce expenses
The bookkeeper's records are relevant in forecasting.
Contact Us Today!
For more information about our bookkeeping in Grande Prairie, contact us today at McNabb & Lucuk LLP. Our qualified bookkeeping experts and chattered accountants will be available to speak with you and discuss your needs. We guarantee you excellent bookkeeping services.
Bookkeeping Grande Prairie
McNabb & Lucuk LLP
780-539-3400
201, 10712-100 Street, Grande Prairie, AB
View Larger Map
We welcome your comments!
Opening Hours
8:30am – 4:30pm
Monday to Friday
Realize your Business's full potential.
Book your appointment today - we guarantee you won't regret it.