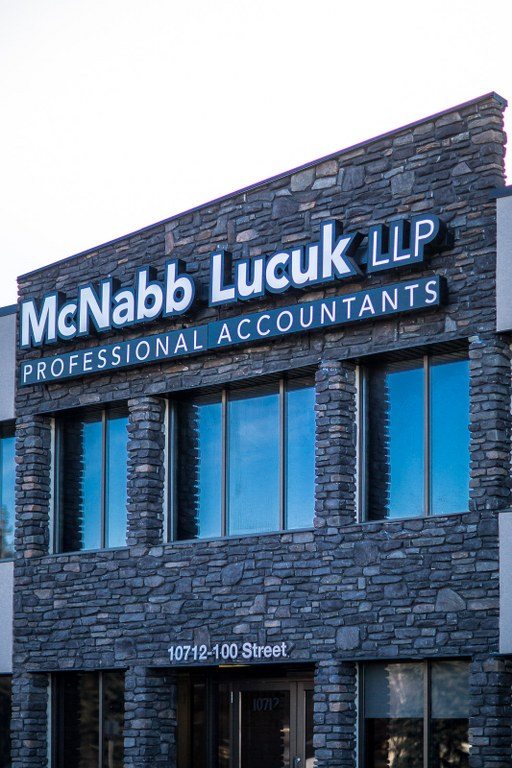 OUR DNA
McNabb & Lucuk LLP is an accounting firm built around one purpose: supporting growth-minded entrepreneurs and organizations in the Peace Region.
We believe that a strong local economy is the product of leaders getting the right help at the right time through the right approach.
The support we offer goes beyond just producing accurate returns and financial statements. Our real value comes from our insights and strategic partnerships.
After all, it's not just about reporting the numbers. It's also about improving them.
Our motto ("save, protect, grow") is also our business model. We leverage our tools and resources to help clients:
Save their money (using tax optimization strategies).
Protect their assets (through effective structuring).
Grow their businesses (by planning with the future in mind).
OUR VALUES
We see things like integrity and competence as minimum requirements. Going beyond the fundamentals, we put a big priority on:
Responsiveness (getting back to clients quickly).
Approachability (professional, but with personality).
Flexibility (working around unique needs and schedules).
OUR LEADERSHIP
McNabb Lucuk LLP's founders were originally local partners in a network of accounting firms spread across Northern Alberta. As of January 2015, they decided to split off on their own so as to offer tailored services that match the unique conditions of the Peace Region.
Duncan McNabb, CA, CIRP
Duncan has always enjoyed studying numbers and the forces that influence them.
He was attracted to the opportunity of building a firm that could be "business-friendly" in its attitude and approach. He's passionate about maintaining a strong team culture (i.e., making sure that everyone who touches a client file shares his enthusiasm for excellence).
Duncan became a CA in 2003, and later added a CIRP designation (insolvency and restructuring). He lives in Grande Prairie with his wife and three children.
Marlin Lucuk, CGA
Marlin's bio reads like the classic Grande Prairie entrepreneurial success story. It took him less than a decade to turn his initial degree into an accountancy partnership and ownership stakes in several successful ventures.
Marlin and his wife are currently involved in the management of four local businesses. This keeps him grounded in the same reality that his clients face on a daily basis.
Marlin earned his CGA designation in 2005, and spends his free time enjoying his young family.
Address
201, 10712-100 Street, Grande Prairie, AB
Opening Hours
8:30am – 4:30pm
Monday to Friday
Realize your Business's full potential.
Book your appointment today - we guarantee you won't regret it.