SERVICES
Estate Tax Grande Prairie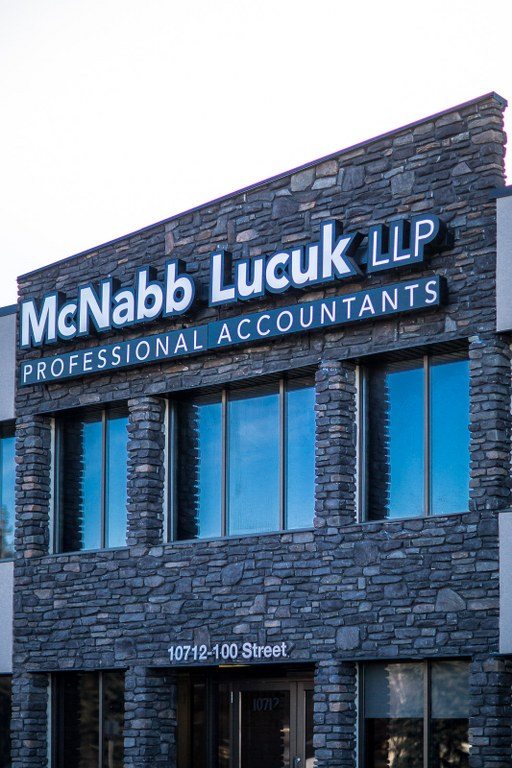 GRANDE PRAIRIE INHERITANCE TAX SERVICES (ESTATE TAX)
Being prepared for the loss of a family member is a rare scenario. The passing of loved ones can be overwhelming for the ones left behind. Be it that death comes after a long illness or suddenly, the grief can be devastating.
At McNabb Lucuk LLP Chartered Professional Accountants, we make sure that you have a plan in place. Having your estate tax properly planned can simplify the complexity for the involved beneficiaries. Implementing your plans can reduce worry and strain on your family when it matters most. Issues that have to be dealt with include Concurrent Tax Returns, Estate Tax Planning, Tax Returns during the year of death,  and other taxation issues.
It is highly recommended that a consultation with a estate tax professional take place to ensure that the estate is set up to ensure the maximum ability to benefit your beneficiaries at the smallest taxation following death.
GRANDE PRAIRIE ESTATE TAX SPECIALISTS
Canadian law states that there is no taxation of beneficiaries inheriting an estate upon the death of a family member. What this means is that there isn't a "Death Tax", however, there are still tax issues that must be taken care of that are important.
The Government of Canada states that a deceased loved one liquidates their assets one minute prior to death. These new assets are then transferred into to the dying individual's estate. There may be taxes on the estate depending on the setup of the estate. Reviewing basic estate planning is important to minimize the burden of taxation.
Areas that an estate can be taxed:
Disposition of RRIFs or RRSPs. RRSPs are a tax deferment system. They aren't tax-free forever. If there hasn't been a proper estate structure implemented, RRSPs and RRIFs will then be paid out by the estate.
Capital Gains. Assets like shares in a company or real estate assets can be vulnerable to taxation. A 50% increase in the value of shares in a company or real estate from the time of purchase to time of death, will mean that these assets can be taxed. There are deferral options and planning options when concerning shares owned by the estate.
Reducing Estate Tax is possible with the help from a certified tax professional. Designating specific beneficiaries inside the family by will is one option. Other options include Family Trusts, Spousal Trusts, and Alter-ego trusts.
Opening Hours
Monday to Friday
8:30 AM to 12:00 PM
1:00 PM to 4:30 PM
Proudly serving Grande Prairie and Area, Sexsmith, Beaverlodge, Hythe, Grovedale, DeBolt, Spirit River, Rycroft, Fairview, Valleyview and beyond.
We want your respect. But we want to earn it — and not for what we did in college, or because of the brand of tie we wear. We want the level of excellence that we apply to your personal case to be the defining standard for how you see us. Beyond all the jargon, we want to be real people helping real people. We believe in partnerships, not service arrangements. We appreciate the diversity of backgrounds and businesses that our clients represent. Some come from small farms. Some from city condos. Some have established corporations with multiple offices. Some are working on getting their first employee or their second truck. We do our best to help everyone where they're at, while gently aiming them towards where they want to go. We live in the same neighbourhoods as many of our clients. Our kids go to the same schools. And we all want them to inherit a healthy and prosperous community, built on the values that got us this far.This is a responsibility we take very seriously.We provide generous support to a number of local charities. Additionally, several members of our staff serve on local boards for groups like the SPCA and United Way. But giving is only part of the puzzle. To keep the future bright, we have to do our part to support the ability of local businesses to generate enough profits to be generous. This is what we'll be judged on in the long-term, and this is what keeps us coming back every day. At McNabb Lucuk LLP Chartered Professional Accounts, we are committed to offering you the highest grade of professionalism. We offer a wide range of Business Consulting Services. What is Business Consulting? How can we help you? We provide a multitude of services that can help you become completely financially independent. It's our goal to do be more than just a financial service to your organization. We want to help your organization become self-sufficient. Your time is worth more than just money. We have the ability to help manage your organization's time and finances. Our professional services include:Strategy Consultation. Financial strategy is the backbone of any business. We make sure you have the proper strategy that serves your business properly. Management Consulting. Implementing your Financial strategy can be difficult. We help streamline the process. Operations Consultation. We help you improve the performance of your financial operations by helping you with primary and secondary functions of your financial strategy.