SERVICES
Corporate Tax Services Grande Prairie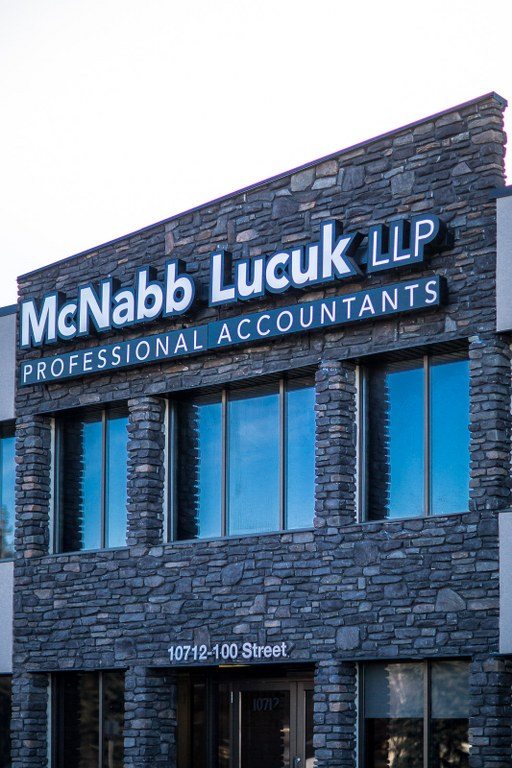 CORPORATE TAX
At McNabb Lucuk LLP Chartered Professional Accounts, we know that small and medium sized companies simply do not have the resources to employ their own internal tax function. Our clients depend on us to be professional taxation advisors. We file corporate income taxes in an accurate, streamlined and professional manner. Our diverse and comprehensive knowledge allows us to be Grande Prairie's premier accounting firm by achieving robust bottom lines for our clientele.
We focus on the basic fundamentals of corporate tax. Acting as the corporate conscience during tax time, we manage your financial priorities. We have an extensive strategic portfolio that allows us to take action on extremely lucrative opportunities. Our accountants work hard to make sure that your hard earned money stays in your organization. Our experience has determined that effective corporate tax planning is based upon having a long-term perspective. Often times going after the short term goals can be quite appealing, however, they often lack sustainability and viability.
Our professionals take pride in our ability to be there side by side with our clients during the entire corporate taxation process. We keep in touch throughout the year to make sure that we can provide the best possible service. It's our job to be at the table when it comes to tax planning, we maintain a close relationship through regular follow ups and discussions.
We handle everything from addressing the tax implications of employee bonuses to internal reorganizations and dividend splitting. Our key areas of focus are inclusive but not limited to:
Compensation planning.
Representation before tax authorities
Corporate Income Tax Returns
Reorganizations
Regulatory Compliance
GST and other Sales Taxes
Corporate taxes are cumbersome and complicated. Let us take the burden off your shoulders. Our seasoned and expert accountants will implement and monitor a custom corporate taxation strategy that works for you.
Opening Hours
Monday to Friday
8:30 AM to 12:00 PM
1:00 PM to 4:30 PM
Proudly serving Grande Prairie and Area, Sexsmith, Beaverlodge, Hythe, Grovedale, DeBolt, Spirit River, Rycroft, Fairview, Valleyview and beyond.
We want your respect. But we want to earn it — and not for what we did in college, or because of the brand of tie we wear. We want the level of excellence that we apply to your personal case to be the defining standard for how you see us. Beyond all the jargon, we want to be real people helping real people. We believe in partnerships, not service arrangements. We appreciate the diversity of backgrounds and businesses that our clients represent. Some come from small farms. Some from city condos. Some have established corporations with multiple offices. Some are working on getting their first employee or their second truck. We do our best to help everyone where they're at, while gently aiming them towards where they want to go. We live in the same neighbourhoods as many of our clients. Our kids go to the same schools. And we all want them to inherit a healthy and prosperous community, built on the values that got us this far.This is a responsibility we take very seriously.We provide generous support to a number of local charities. Additionally, several members of our staff serve on local boards for groups like the SPCA and United Way. But giving is only part of the puzzle. To keep the future bright, we have to do our part to support the ability of local businesses to generate enough profits to be generous. This is what we'll be judged on in the long-term, and this is what keeps us coming back every day. At McNabb Lucuk LLP Chartered Professional Accounts, we are committed to offering you the highest grade of professionalism. We offer a wide range of Business Consulting Services. What is Business Consulting? How can we help you? We provide a multitude of services that can help you become completely financially independent. It's our goal to do be more than just a financial service to your organization. We want to help your organization become self-sufficient. Your time is worth more than just money. We have the ability to help manage your organization's time and finances. Our professional services include:Strategy Consultation. Financial strategy is the backbone of any business. We make sure you have the proper strategy that serves your business properly. Management Consulting. Implementing your Financial strategy can be difficult. We help streamline the process. Operations Consultation. We help you improve the performance of your financial operations by helping you with primary and secondary functions of your financial strategy.