Because of common educational requirements and tight industry regulations, there's often a fair amount of similarity between accountants.
So why should you use us instead of one of the other groups?
That all depends on you and your needs. To help you make an educated decision, here's a quick outline of the principles that we've built our business around:
We're not just accountants. We're wealth and growth advisors.
Getting an accurate and complete annual statement is important. But making the best financial decisions for your business involves much more.
Our partners are business people and entrepreneurs themselves. They have real-world experience that allows them to give big-picture guidance that goes beyond the basics.
Because of this experience, they also recognize that business needs don't always fit into nice little boxes. Finances always involve a number of moving pieces that need to work together.
For example: ever had difficulty getting the right paperwork to your accountant because of bookkeeping challenges? McNabb Lucuk LLP has strategic relationships with several bookkeepers for this specific purpose, ensuring that all clients have reliable options to choose from. Just ask us for recommendations.
We also have additional relationships in place to provide targeted help in the following areas:
Buying & Selling. Whether establishing fair-value or structuring your deal for optimal tax-implications, we can help you avoid buyer's remorse or seller's regret.
Specialty Taxes. Not every business fits into a simple structure. Complex organizations often pay unnecessary taxes that could be saved and invested into growth.
Corporate Financing. Most businesses only have a financial relationship with one primary lender. We have many — and we use this leverage to help clients broker the best deal for their needs.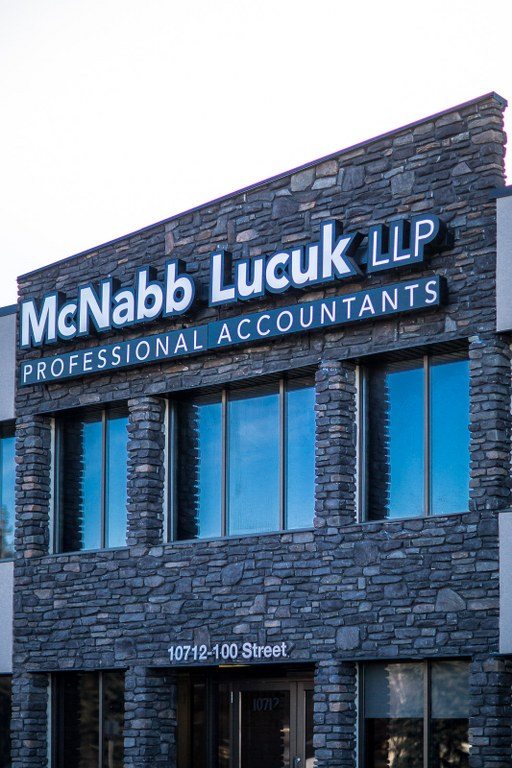 We want your respect. But we want to earn it — and not for what we did in college, or because of the brand of tie we wear. We want the level of excellence that we apply to your personal case to be the defining standard for how you see us.
Beyond all the jargon, we want to be real people helping real people. We believe in partnerships, not service arrangements. We appreciate the diversity of backgrounds and businesses that our clients represent. Some come from small farms. Some from city condos. Some have established corporations with multiple offices. Some are working on getting their first employee or their second truck.
We do our best to help everyone where they're at, while gently aiming them towards where they want to go.
We live in the same neighbourhoods as many of our clients. Our kids go to the same schools. And we all want them to inherit a healthy and prosperous community, built on the values that got us this far.
This is a responsibility we take very seriously.
We provide generous support to a number of local charities. Additionally, several members of our staff serve on local boards.
But giving is only part of the puzzle. To keep the future bright, we have to do our part to support the ability of local businesses to generate enough profits to be generous. This is what we'll be judged on in the long-term, and this is what keeps us coming back every day.